The AiNET Advantage
Our true advantage is the capability to link diverse IT services under one solution provider, bringing transparency to our clients while reducing complexity in their vendor landscape. We can provide direct paths into the data center, and seamless linkage to the cloud, creating a truly hybrid IT environment. The results eliminate finger-pointing and benefit our clients through ease of use, cost efficiencies and world-class hybrid IT systems… all backed by AiNET's industry leading SLA.
We Understand the Challenges and Opportunities of the Digital Economy
What fundamentally differentiates AiNET from other service providers is the holistic way in which we understand and approach our clients' information technology ecosystems. While many service providers understand their silos, their limited service offerings limits their ability to create the solutions that will meaningfully, positively impact their clients' business. AiNET can leverage our full suite of infrastructure services, including cloud, data center and network, to craft solutions for our clients that allow them to unlock the full potential of IT to solve their business goals. Digitization and the incredible complexity and velocity of the digital economy present businesses with many challenges and opportunities… what is your service provider doing to help you to prepare?

AiNET's Free Wi-Fi network to bridge the digital divide spotlighted in Baltimore Business Journal

AiNET is "Your IT Superhero" in CIO Techie's list of Most Trusted Government Technology Companies 2020, pg 26

AiNET Brings Dark Fiber to Washington D.C. Metro System, to modernize the area's transportation network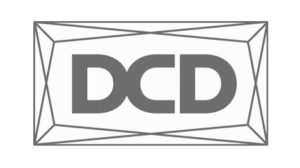 AiNET is building a 300,000 square foot data center that will be called CyberNAP in Maryland