Amid COVID-19, the cloud industry has boomed like crazy! Businesses have shifted to remote work models integrating cloud computing. It has proven to be a support system for a digitalized data-driven business framework.
Now, although the world is gradually recovering from the pandemic, cloud solutions don't seem to go anywhere soon. In fact, the global spending on cloud services is expected to reach over $482 billion in 2022.
So, more and more businesses are adopting the cloud-first strategy and transforming their on-premises data networks onto cloud computing. This technological evolution calls for new cloud trends in 2022.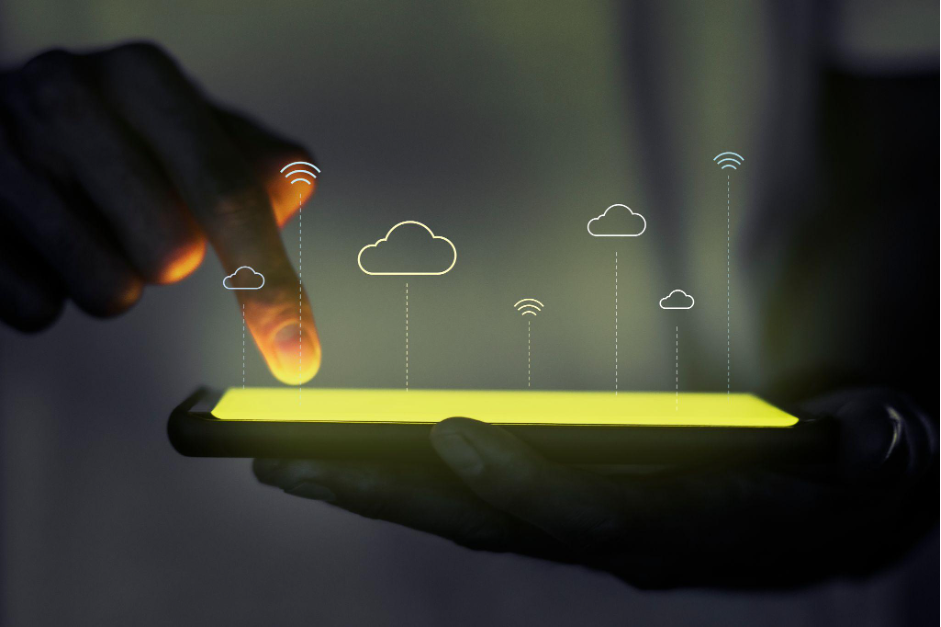 This article lists the top 5 cloud trends emerging in 2022. Thus, you can stay on top of them and transform your biz accordingly!
1. Artificial Intelligence
Firstly, artificial intelligence is dominating the world. Digital assistants like Google Home, Siri, and Amazon's Alexa are perfect examples of AI and cloud computing's role in our daily lives.
Artificial intelligence capabilities are now layering with cloud computing to help businesses organize their data and optimize workflows. Agile development, seamless data access, cloud security automation, and data mining are some of the numerous prominent benefits of AI cloud computing. Simply put, it has made dreams possible and attainable for every venture.
2. The Rise of Multi-cloud Approach
Another cloud trend gaining popularity is multi-cloud. It is a model based on organizing and dividing data across multiple clouds instead of sticking with one. Some organizations use two or more public clouds; others might prefer two or more private clouds; and some employ a combination of both public and private clouds, namely hybrid cloud.
Multi-cloud allows companies to allocate and distribute workload across various cloud environments. Working great for large organizations, multi-cloud enables easier data access and sharing. Therefore, they can publicize the data for their audience on public clouds and retain confidential information on private cloud servers. Multi-cloud also reduces the risk of storing their data on a single cloud server.
3. The Surge of Hybrid Cloud Services
In addition, did you know that 50% of enterprise applications are predicted to shift to a containerized hybrid cloud model by 2023? The reason is its extensive advantages for commercial entities!
A hybrid cloud combines an on-premises data center and a public cloud. By using hybrid cloud systems, businesses can leverage the shareability of information. In addition, it also reduces their operational costs. Plus, it makes data accessible for remote workers and provides better security and protection to sensitive data.
4. Serverless Computing
Cloud computing has been going through a period of remarkable growth. Several factors are responsible for this, including mobile computing, matured cloud offerings, enhanced network performance — and serverless computing.
The significant factor of serverless computing is the pay-as-you-go model. Numerous IT departments have adopted the serverless computing model where customers pay only for the services used and get as many resources as they need without the up-front cost.
Using this method means your business doesn't have to go through the hassle of stoning a physical system or hardware. So, the developers can build and run the applications without any infrastructure.
5. Edge Computing
Last but not least, another booming trend of 2022 is edge computing. Edge computing allows data generated by the internet of things to be processed. Its primary purpose is to bring time-sensitive data storage and computation closer to data sources.
Edge computing is a great innovation for businesses to enhance their operational efficiency. It provides real-time data analysis and processing with better reliability and advanced security while reducing latency. You can improve your response times and save bandwidth too!
Wrap Up: Get the Best Cloud Computing Solutions At AiNET
In conclusion, the backbone of the tech ecosystem is cloud computing. It is evolving and expected to become more efficient, affordable, and flexible in 2022 and beyond.
So, to follow up on the latest trends in cloud storage, you need top-notch cloud services like AiNET's cloud stack that meet your business needs seamlessly.
AiNET's Access(TM) specializes in delivering innovative and compliant cloud infrastructure of all levels. That is, you get robust private and hybrid cloud computing solutions to keep you ahead of the game.