How Fiber Network Benefits Businesses?
In today's business environment, an internet connection is the backbone of all sorts of communications. You install advanced tools and technologies to scale up your operations. But without fast and reliable network support, all your efforts will go in vain.
As consumer behavior and operational methods continue to evolve, you must go for a solution that helps you keep up with the pace. A fiber optics network provides you the required agility and scalability that is absolutely necessary for today's highly competitive environment. Here we discuss three advantages of using a fiber network for your business.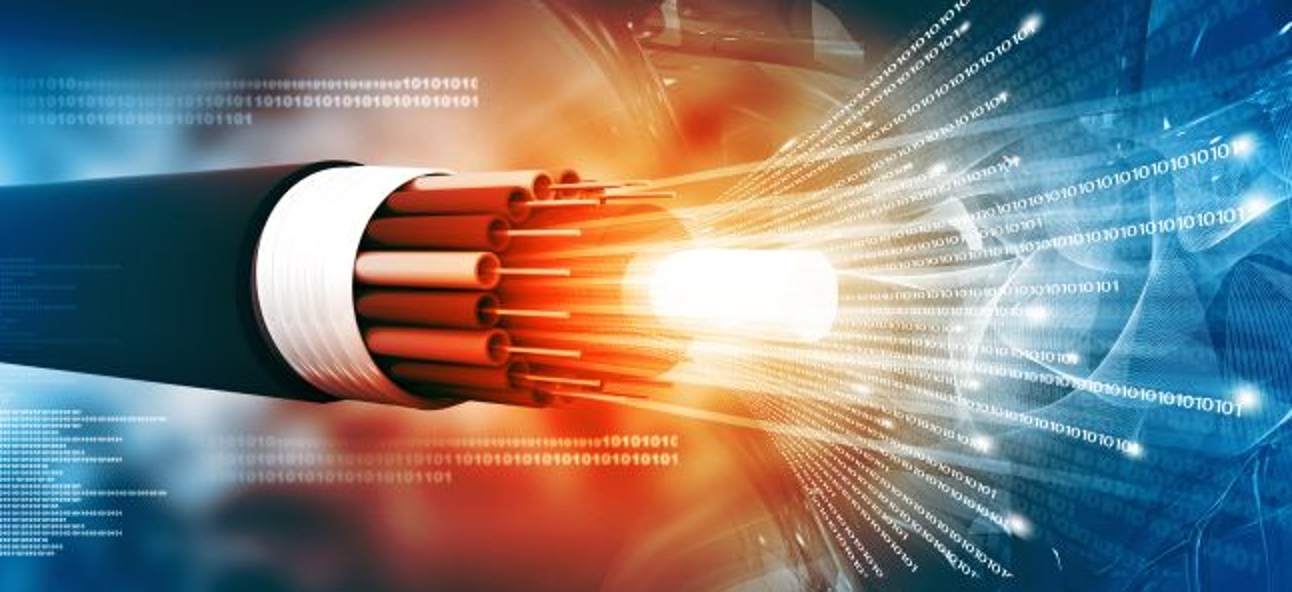 1. Fiber networks mean faster connection
A sluggish internet connection impacts both your internal productivity as well as consumer relations. Time is money, quite literally so. Imagine your employees need to wait for 10 minutes to upload a large file to the system. That means those 10 minutes are lost from their working hour. Besides, a slow internet connection distracts the employee, who would otherwise be focused on their work. Studies have shown a fast network connection can significantly improve one's performance at work.
The speed of your internet connection can be even more critical if you run a consumer-focused business. A longer response time leads to poor customer service. People expect an immediate response. If you fail to get back to them in time, some others will, and you will lose the customer to your competitor.
The fiber network is the most advanced technology that uses flexible, transparent fibers made of glass or plastic. These fiber optics cables transmit data signals in the form of light. This is, by far, the fastest way to transfer data. To stay relevant in the market, you must opt for this technology if you already haven't.
2. Fiber network offers symmetrical speed
Symmetrical connection means the equal upload and download speed. Even a decade back, it wasn't a necessity. Because in the past, we would mostly download files from the internet and seldom upload them. But things have changed fast. Now we are uploading files all the time. Have you ever wondered why it takes so long to upload a file while downloading speed is pretty high? It's because the traditional internet connection relies on a faster download speed and slower uploading. It was designed at a time while the upload speed was not so important for general users. Fiber technology is created to satisfy today's needs. With the fiber network's symmetrical bandwidth capabilities, you can upload and download the file at the same speed. A Symmetrical connection offers an improved cloud experience too.
3. Optical Fibers are Cost-effective
The initial installation may seem costly. However, over time you will benefit much more than you invest. It saves you a significant amount of money by optimizing the productivity of your team. Besides, the maintenance cost is far less than other broadband connections. As your business grows, you may need to upgrade your connection. With a fiber network, you won't need any additional hardware equipment to scale up the bandwidth. You just need to ask your service provider, and they can do it remotely. A fiber network also lets you migrate your IT infrastructure to the cloud. Once you start operating on the cloud, you can save money on server, power, and human resources.
Considering fiber network for your business? AiNET provides top-notch fiber network connections in Baltimore and Washington DC area. Let us know your requirement, and we will customize the networking solution for you.